We are at a turning point as a nation.
Fear, isolation and misinformation have fractured communities and polarized our media. Many are looking for hope as we confront challenges that seem to continually divide us.
LVN partners organize purposeful, boundary-crossing conversations where participants come to know one another through creative, constructive thinking and dialogue. The experience of being heard, asking questions, and engaging possibilities reignites their motivation to engage with thorny and complex problems.
This practice of constructive conversation is humanizing, inviting us to understand our place in a more complex story. The opportunity to hear and engage with different views restores our trust in our neighbors, even when we continue to disagree.
Our Process
We work with each partner to identify the services and technology that will support their vision.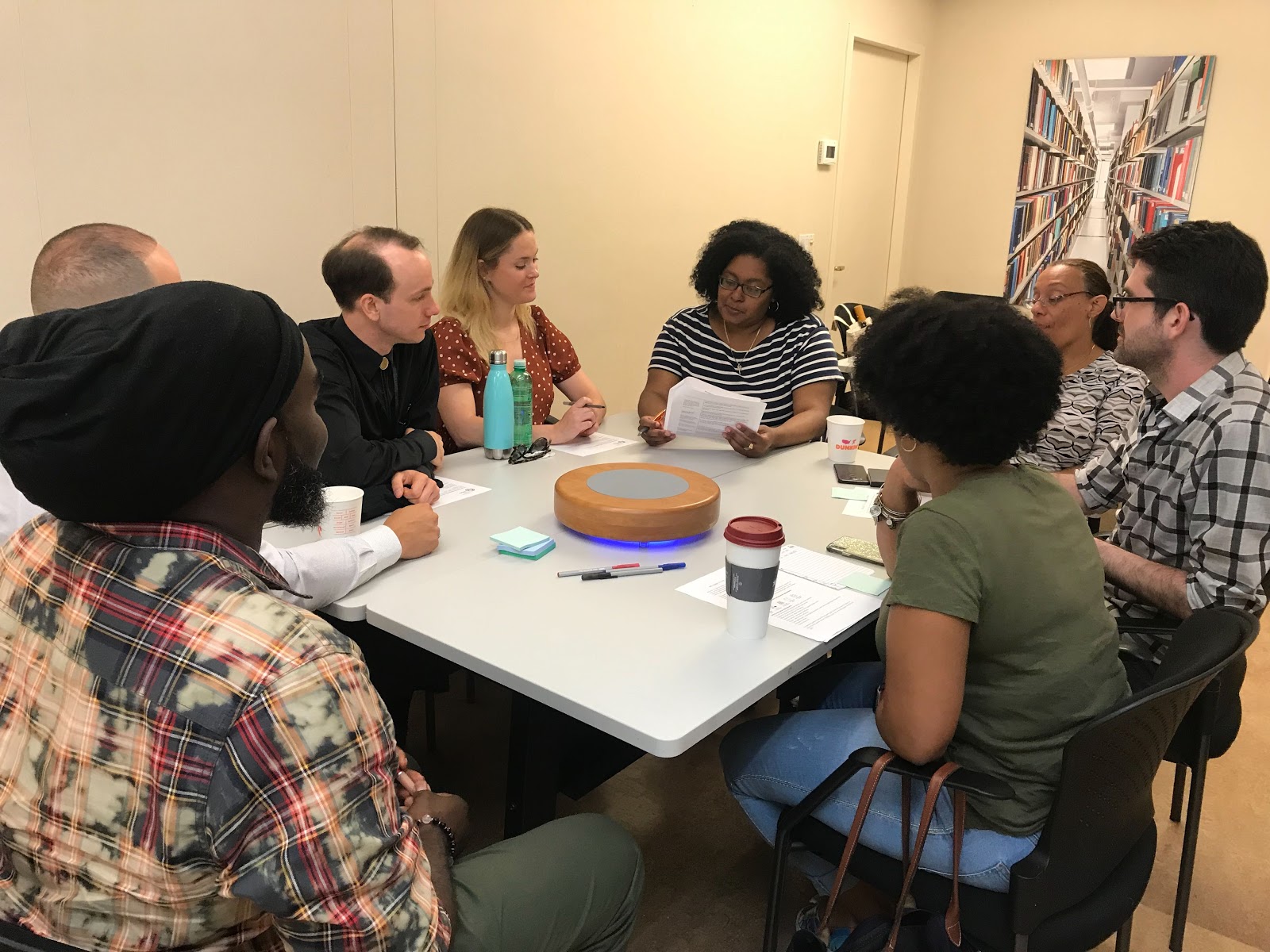 Host conversations
Recruit participants for facilitated conversations that draw out personal experiences and capture them via our cozy, app-assisted hardware or through Zoom.
Make your own conversation guide. Check out our Script-o-matic, a tool we've developed to support conversations on a variety of topics.
Explore conversation audio
Conversations are uploaded onto the LVN online platform, powered by Cortico technology. Topics, auto-transcription, and search functionality allow participants to revisit and more deeply understand conversation content.
LVN partners can choose to make their conversations public, opening up participant voices to community leaders, policymakers, members of the media, or geographically-separated communities and allies.
Listen to a public conversation from our COVID-19 collection here.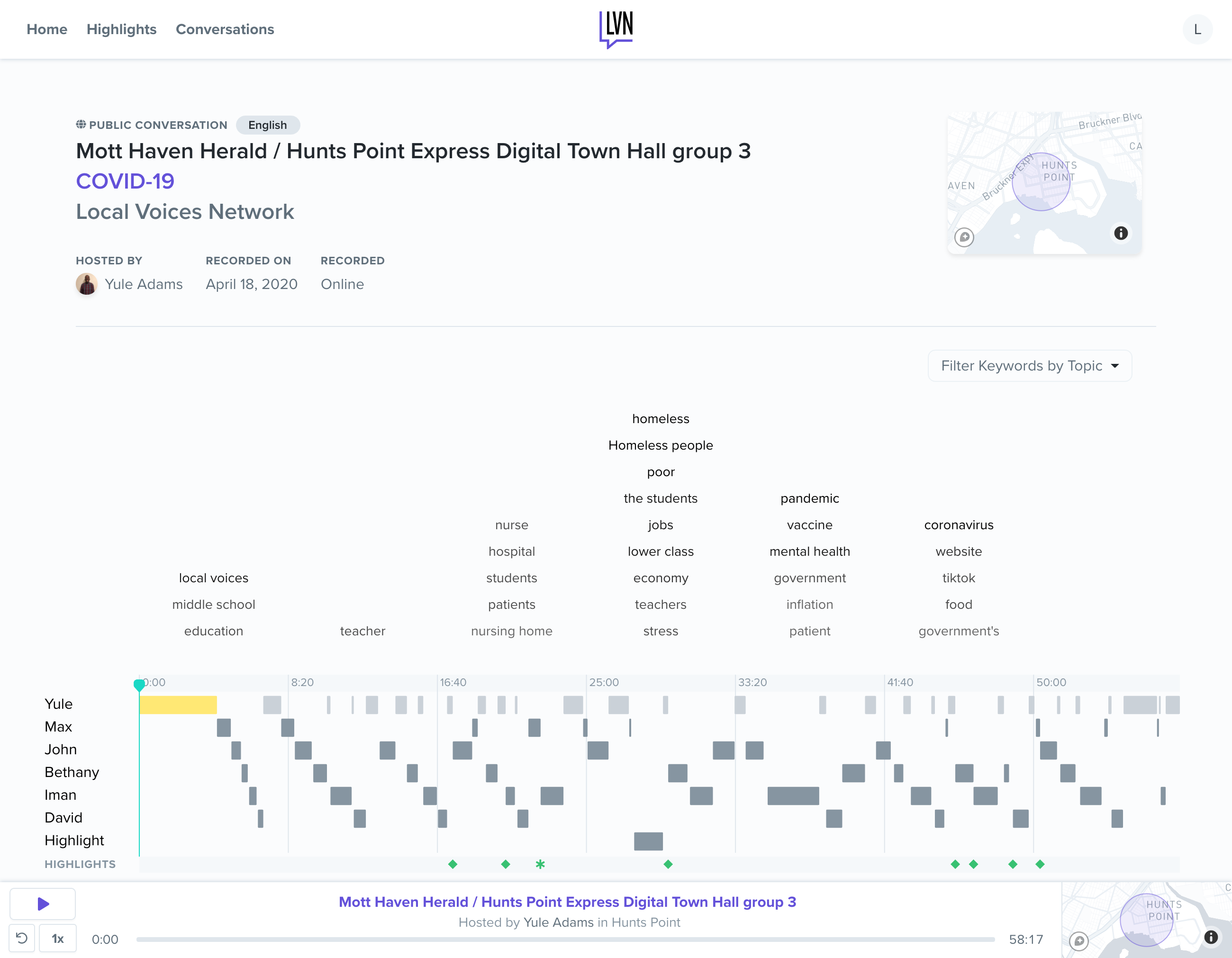 Surface key topics
Get a sense of conversation themes with our automated topic generator.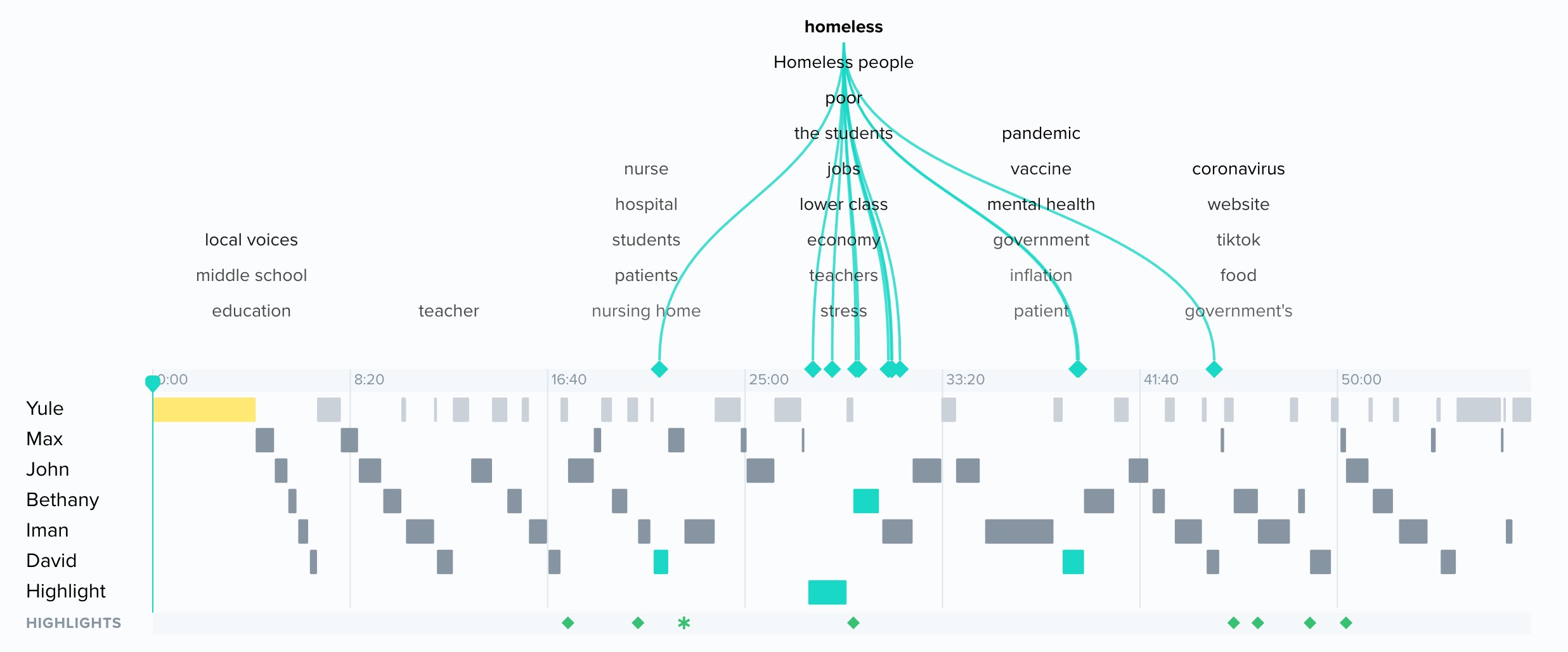 Search transcripts
Easily explore transcripts to find specific keywords and areas of interest.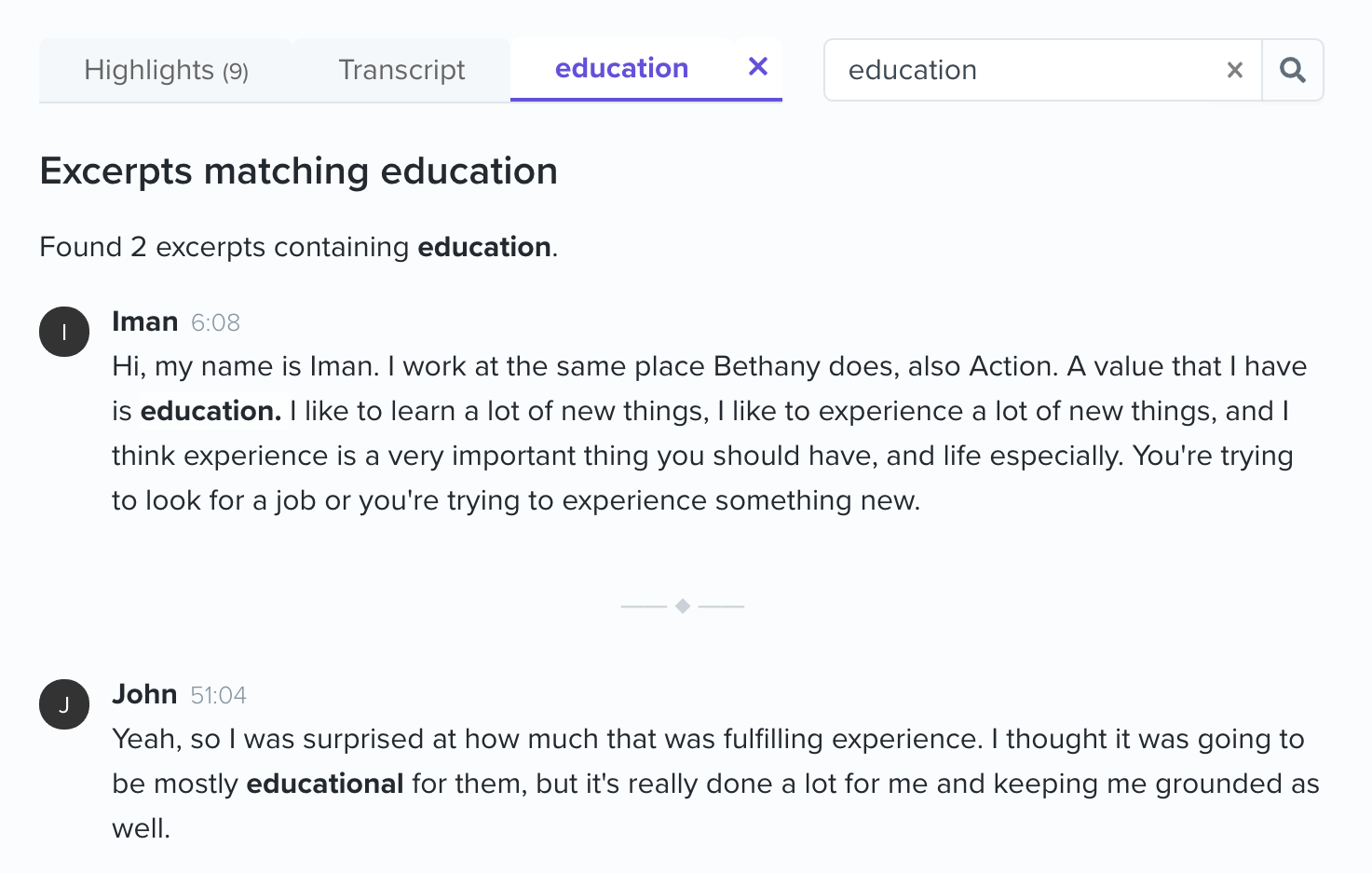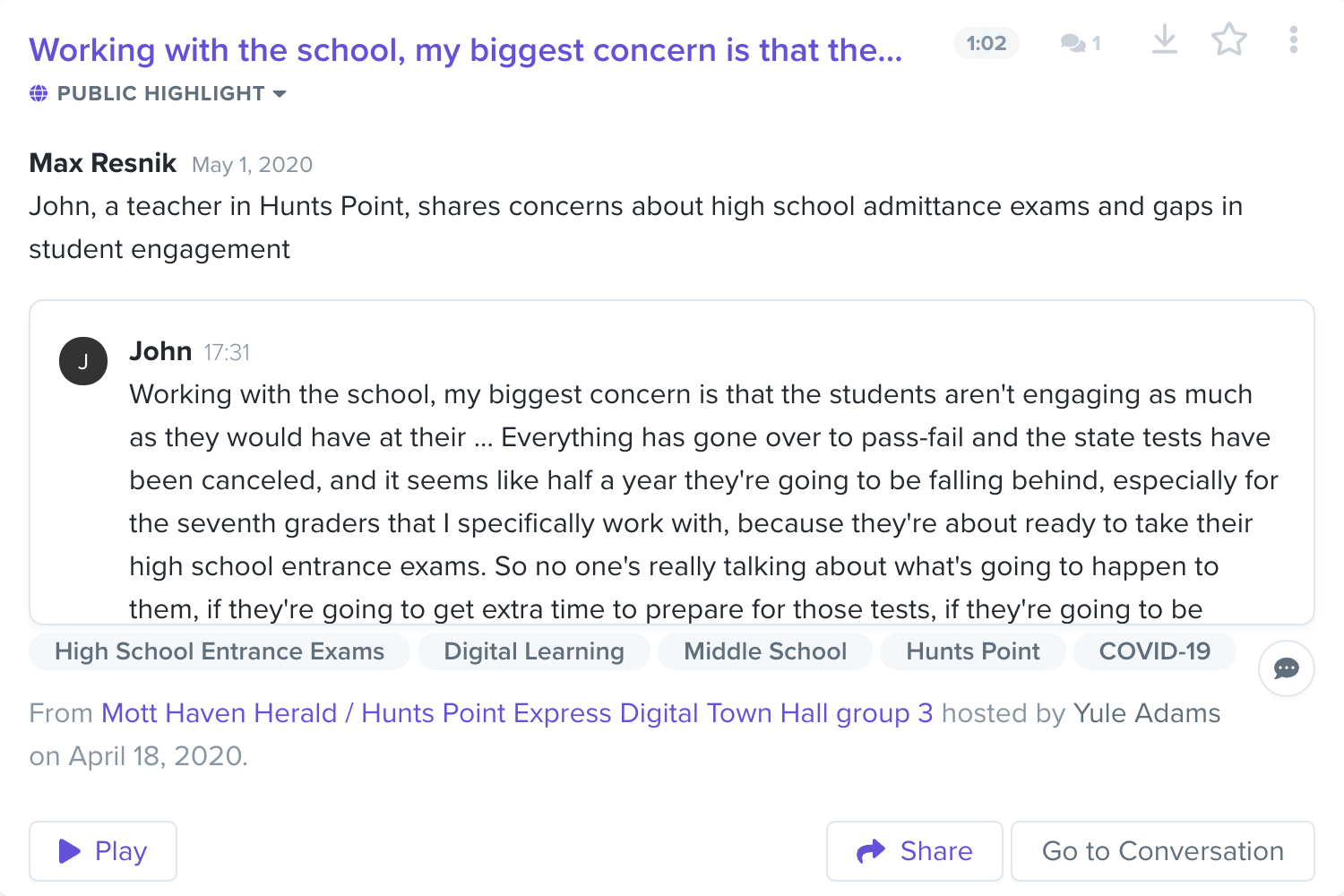 Share highlights
Identify meaningful conversation moments and share these excerpts with participants and the public.
Browse some powerful examples of conversation highlights across our collections.
Use collected conversations to tell a larger story
Selected highlights can be integrated into reports and presentations, or edited into a compilation that literally gives voice to unscripted perspectives.
Read through a summary report and listen to an audio medley for our recent partnership with the Madison Police and Fire Commission.